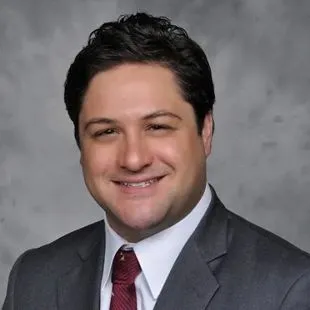 Dr. Paul Constantino is available for appointments at the following locations:
---
Request an Appointment with Dr. Constantino by choosing a link below:
Get to Know Your Foot & Ankle Specialist
Oakland County Podiatrist (Foot Doctor)
Dr. Paul Constantino is a Doctor of Podiatric Medicine. He is Board Certified by the American Board of Podiatric Medicine. A physician and surgeon of the foot and ankle, he believes that the diagnosis and treatment of foot and ankle manifestations are systemic and should be treated with all appropriate means, both conservative and surgical.
Dr. Constantino's focus in the treatment of foot and ankle disorders is restoring the patient's comfort and function. This is accomplished using the latest podiatric medical and surgical techniques available. Dr. Constantino has training in diagnostic ultrasound, minimally invasive surgery, and regenerative stem cell therapy. He believes that using the latest technology is essential in providing the best possible care for his patients.
Dr. Constantino is a graduate of the Dr. William M. Scholl College of Podiatric Medicine in Chicago. Dr. Constantino has been trained in both adult and pediatric foot and ankle syndromes. He completed an extensive foot and ankle reconstructive surgical residency and, beyond his residency, has additional training in traditional athletic and performance athletic injuries. He worked as a member of the medical team for the Detroit Red Wings, Chicago Bears, Chicago Bulls, Chicago White Sox, Northwestern University Athletics and Joffrey Ballet.
Dr. Constantino currently holds the position of Professor of Specialty Surgery at Michigan State University College of Medicine, where he trains both students and residents in the techniques of Foot and Ankle Surgery. He is a consulting physician and surgeon for Michigan State University Athletics.
Dr. Constantino has lectured for many organizations on conditions and treatments of the foot and ankle. He is recognized for taking the time to answer the patients' questions and address concerns. Dr. Constantino maintains the motto of this practice; "We inform before we perform."