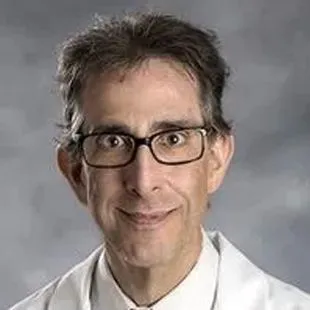 Dr. David Beneson is available for appointments at the following locations:
---
Request an Appointment with Dr. Beneson by choosing a link below:
Get to Know Your Foot & Ankle Specialist
Oakland County Podiatrist (Foot Doctor)
Dr. David E. Beneson is a Doctor of Podiatric Medicine. He has been practicing podiatric medicine and surgery for over 30 years. A podiatrist is a licensed physician,"concerned with the diagnosis and treatment of conditions and malfunctions of the human foot, ankle and their governing and related structures, including the local manifestations of systemic conditions, by all appropriate systems and means."
Dr. Beneson's focus in the treatment of foot and ankle disorders is restoring the patient's comfort and function. This is accomplished using the latest podiatric, medical and surgical techniques available. Dr. Beneson has had additional training in the use of Laser equipment (for soft tissue), OssATron (for heel spurs), Diagnostic Ultrasound (for muscle and tendons), and minimal invasive surgical procedures. He believes that using the latest technology is essential in providing the best possible care for his patients.
Most foot and ankle problems can be treated comfortably in the office. However, if hospital care is needed, Dr. Beneson is affiliated with several local hospitals including The Detroit Medical Center, St. John Mercy Health Care Systems, Henry Ford Health Care System, Royal Oak Beaumont Hospital and The Orthopedic Specialty Hospital.
Dr. Beneson is a graduate of the Ohio College of Podiatric Medicine in Cleveland, Ohio. During his schooling Dr. Beneson had additional training in podopediatrics (childrens' feet and ankle problems.) He did a surgical residency at the Cleveland Foot Clinic, to specialize in more advanced surgical procedures. Following his residency, which he completed in 1983, Dr. Beneson opened a office in Berkley, Michigan. After 12 years in the Berkley area, he moved to Royal Oak to make it more convenient for patient accessibility. Dr. Beneson treats patients of all ages and continues to provide the best foot and ankle care possible through his Royal Oak podiatry office.
Dr. Beneson is Board Certified in Foot Surgery with the American Board of Podiatric Surgery. He was a member of the Blue Cross Blue Shield of Michigan Clinical Quality Improvement Committee as a physician representative. He served on many local and hospital committees, including Quality Assurance and Utilization Review. Dr. Beneson attends at least 50 credits per year of continuing medical education, and is a frequent lecturer and instructor for podiatry residents.
Dr. Beneson is recognized for taking time to answer patients' questions and address concerns. Dr. Beneson's motto is "We inform before we perform."